highlyeccentric
A friend and I stayed in Hartington for a few days in July, and I'm still working through posting the backlog of photos. For some reason, Tumblr really likes my photos of sheep.
( two more )
More sheep, some cows, and landscapes, queued up at
speculumannorum
.


rydra_wong
Last week, I spent five days bouldering on the gritstone in the
Peak District
. Here are some photos taken on my crappy little phone camera.
They have a lot of sky up there.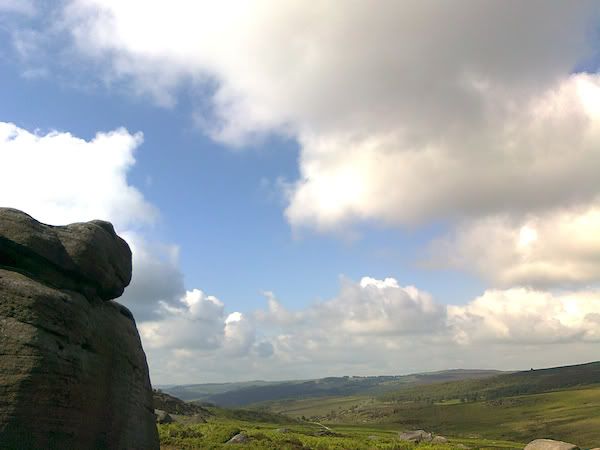 [Boulder against bright blue sky with fluffy clouds.]
( Cut for photos )